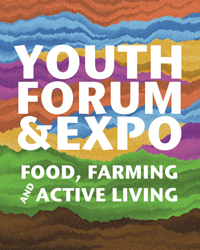 Youth Forum & Expo:
Food, Farming and Active Living

April 16, 2009

The April 16th Youth Forum & Expo was specifically designed to introduce young people to tangible opportunities in food, farming and active living: from youth leadership and career-related education to paid and unpaid internships, structured volunteer activities, and jobs. More than 400 participants and 65 organizations came together at Hostos Community College for a full day planned with and for youth leaders involved with health, wellness, and sustainability.
The day included: workshops by youth, for youth; an expo of enterprise projects, apprenticeships, internships and jobs; youth-led teams and organizations; dance, martial arts, and other activities; healthy, delicious food; and opportunities for youth and adult collaboration.
Conceived as a venue for cross-pollination between the fields of food, farming, and active living, the event succeeded in furthering youth involvement in these dynamically related areas as well as acting as a call for organizations and individuals to provide young people with opportunities for meaningful engagement.
Event producers were Baum Forum and The NYC Food and Fitness Partnership.
The mission of the Partnership is to improve the overall wellness of all NYC residents and to encourage healthy lifestyle choices, by promoting both equitable access to a healthy, sustainable food system, and environments that support active living.
Visit > www.nycfoodandfitness.org

Presenters and exhibitors included: EATWISE, Learn It Grow It Eat It, Brooklyn Rescue Mission, CENYC Youthmarket, BASE High School, City Gym Boys, Students for Equality and Action/DeWitt Clinton High School, Queens County Farm Museum, The Point CDC, Youth Cabinet/Hunter Science High School, Eat NY Farms!, Teen Entrepreneur Boot Camp, I Challenge Myself, The Food Project, Children's Aid Society, FamilyCook Productions, Health Equity Project, Christopher Columbus High School Icy Blue Steppers, ASPIRA Y.E.S., Grassroots Artist MovEment, Slow Food USA, the NYC Department of Health and Mental Hygiene, Added Value, Green Thumb, NYS Department of Agriculture and Markets, Cornell Cooperative Extension, and several others.

We Thank Our Generous Sponsors!

Comments / Testimonials

"The Youth Expo was one of the most genuinely instructive comings together I've ever attended. It was inclusive in so many ways; and the atmosphere was so respectful it allowed for such tuned-in listening and learning. I was really inspired."

"Hilary, Sarah, Elsa, Ryan and the planning team thank you so much for this honor of making this event, and the turn out being so successful. This event for sure was worth every minute of it; I can't wait to be a part of another city or state or national event."
Please visit > nycyouthforum.org for more details.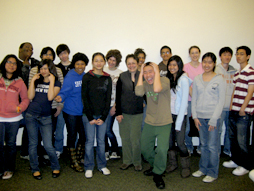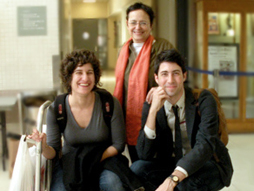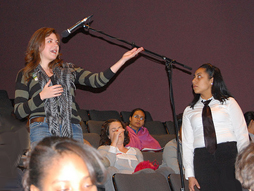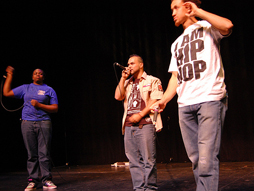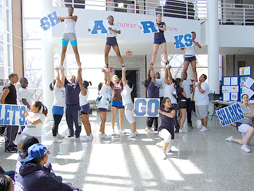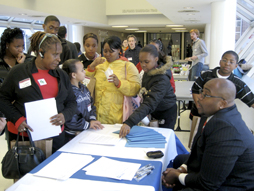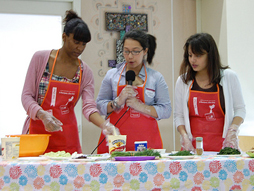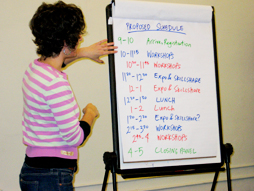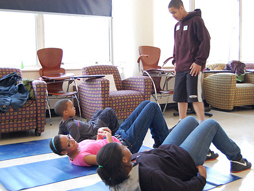 See more photos on our Youth Forum and Expo web site at > nycyouthforum.org


> Return to Top