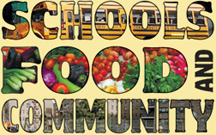 Schools, Food and Community

April 11 - 12, 2008

Baum Forum and the Nutrition Program, Teachers College Columbia University are proud to announce that on April 11 and 12th, Schools, Food and Community brought more than 520 participants together to build momentum for the school food revolution! As the success of the third sold-out conference on this theme demonstrates, the need for practical information, inspiration and networking in this broad field continues to grow.
Schools, Food and Community is the third in a series of Baum Forum conferences addressing the implementation of programs and policies that foster healthy food choices and well-being in school children. This conference was planned as a follow-up to 2 previous conferences:
Schools, Food and Gardening: Cultivating a Healthy Future 2007
Schools and Food: Innovation, Opportunity and Wellness 2006
The 2008 program focused on strengthening the resolve of children to eat nutritious, fresh foods by:
connecting holistic food and nutrition messaging in our classrooms, cafeterias, after-school programs, homes, and neighborhoods;

fostering relationships among school children here and their communities that focus on food, cooking, and gardening;

exploring the nuts and bolts of cross sector (i.e. foodservice, health, education, agriculture) public and private collaborations; and

promoting federal, state and local policies that strengthen economic and cultural bonds between local farms and schools, support the development of school gardens, and provide adequate funding for healthy, delicious school lunches for all students.
The "Community" component of this year's theme put a spotlight on initiatives that included those that extend beyond school grounds to bring healthier foods into surrounding neighborhoods - students working and learning in community gardens, teens operating farmers' markets at schools, and kids and parents advocating for healthier food options in their corner stores through "Adopt-a-Bodega" programs.

We Thank Our Generous Sponsors!

Teachers College Columbia University
Pride of New York/NYS Department of Agriculture and Markets
Organic Valley Family of Farms
Apple and Eve
Great Performances/Katchkie Farms
The French Culinary Institute
Cornell University Cooperative Extension
Bullfrog and Baum
New York Family/Manhattan Media
The Cleaver Company

Comments / Testimonials

"(I was) inspired and motivated by seeing all the work that's going on in this field and the people who are behind it. It's not so much the particular knowledge but rather the feeling of optimism that comes from this gathering."

"(There were) resources galore of people/communities with shared interests; I didn't realize there were so many people concerned about our schools!"

"This was a very informative, inspiring day, and I am coming away with so many helpful ideas. It was a very well-organized conference. Thanks so much!"

"Thanks for all your hard work -- it was a huge contribution to 'the movement'!"
More to come!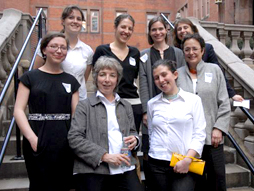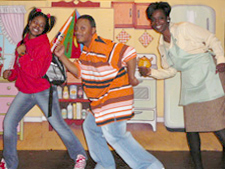 > Return to Top